Massage Menu
House/Office visits available.
We can come up with a massage suited to your specific needs.
These are some of my specialties...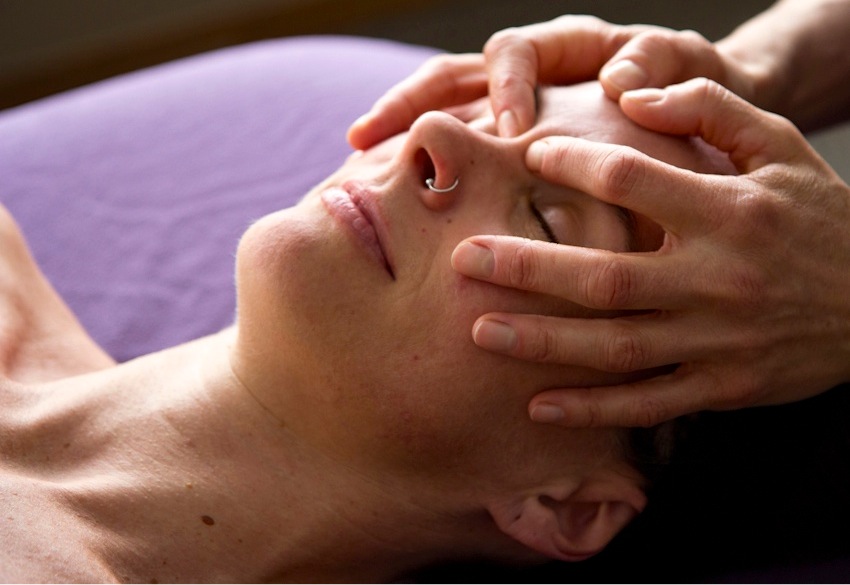 Over the Moon
Facial Massage
Treat your heavenly body to this unique chi-balancing massage of the face, neck, shoulders, scalp, chest, hands & feet.

The facial massage employs three phases: cleansing/moisturizing the skin, therapeutic massage, and energizing acupressure points. Each phase is performed with refined strokes to address finer subcutaneous musculature tension to encourage inner beauty outward.

The skin is nourished with hand-crafted ingredients that remain as close to the Earth as possible:
Wild-harvested herb cleanser
Lavender steam
Chamomile eye cooler
Jojoba oil brushing
90 min/$120
Emollient Coconut Massage
A generous amount of oil applied in flowing oceanic strokes addresses nervous system tension and brittle constitutions. The deeply penetrating effects of oil bring luminosity to the skin, aid sleeplessness, and envelop the spirit like a much needed hug.

Choose from the following fresh essential oil potions:
Sunshine: yuzu, pink grapefruit, ginger
Free Fall: eucalyptus blue, jasmine, lavender
Day Tripper: vanilla, rose, patchouli
Dream: juniper, blue tansy, bergamot
90 min/$120
Essential Oil Spine Treatment
A rainbow of essential oils massaged intricately into the spinal muscles strengthen the immune system and lift the spirit. Warm stones placed along the length of the spine imbibe the healing properties of the oils to transform chronic tension. Additional deep-tissue techniques in the shoulders, neck & scalp restore structural alignment and vibrancy.

90 min/$120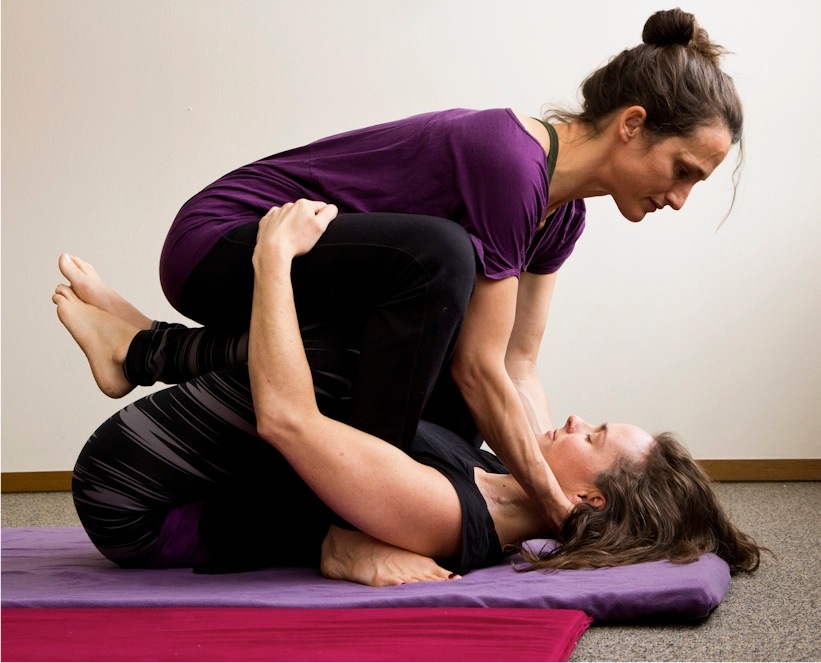 Thai Massage
Thai massage includes: assisted stretching to increase range of motion in joints, palming/thumbing of meridians to brighten energy body, aromatherapy foot bath, reflexology points on feet/hands/face, full facial massage, bolstered yin poses, and savasana with a poetry reading.

90min/$120
120min/$150
3 hour Massage Retreat
Essential Oil Spine Treatment
+ Over the Moon Facial Massage
+ Emollient Coconut Massage
= Hit the reset button with this mini-retreat of self-care.

3hr/$250
Deep Tissue
Therapeutic and corrective. Deeper sustained strokes and trigger point techniques provide relief from acute or chronic patterns of tension in the muscle tissue and fascia.
60min/$80
90min/$110
Swedish
Promotes profound relaxation via kneading strokes toward the heart, as well as vigorous tapping strokes to orchestrate a rhythmic massage experience. The many benefits may include enhanced circulation of blood and lymph, the restoration of range of motion in the joints, and a noticeable reduction of stress in both body and mind. Promotes profound relaxation via long, lush strokes.
60min/$80
90min/$110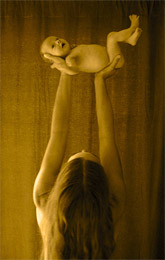 Pregnancy
The experience of pregnancy, giving birth and being a mother is one of the most transformative events in a woman's life. during pregnancy, massage can reduce aches & pains, decrease stress hormone levels and improve quality of sleep. after birth, massage aids the cumulative effects of caring for a newborn and supports the metamorphic changes of the body.
60 min/$80
90 min/$110