About Tracey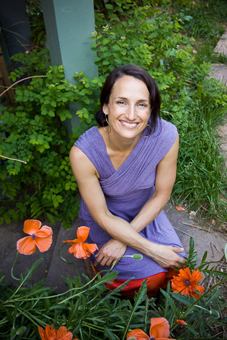 Tracey Holderman, CMT, graduated from the Boulder College of Massage Therapy in 1999 and has been practicing in Boulder, Colorado ever since. Her work focuses on correcting structural misalignment, addressing pain solutions, soothing the nervous system and providing a place of respite for her clients. She draws from over 2000 hours of extensive training in a diverse range of massage modalities including - Deep Tissue, Sports, Thai Massage, Trigger Point Therapy, Swedish, Shiatsu, Craniosacral, Myofascial Release, Structural Alignment, Hot Stone, and Yoga.
"Very little grows on jagged rock.
Be ground. Be crumbled.
So wild flowers will come up
Where you are."
~Rumi